Observance
(2018) examines the relevance and position of "The International UN Day of Solidarity with the Palestinian People" vis-à-vis other UN-organized days such as the World Braille Day, the International Day of Happiness and the World Tourism Day.
Video, web, sound and installation.
Commissioned by Qalandiya International IV and al Hoash Gallery – with the support of the Flemish Authorities.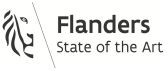 Beta version of observance2018.com available here – coding by unknown001 via three.js