FREE LENS - opening December 17, 2017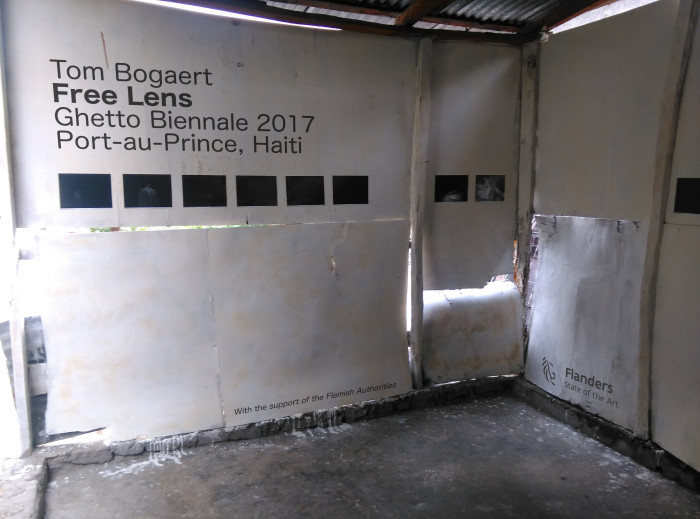 GHETTO BIENNALE CATALOG LAUNCH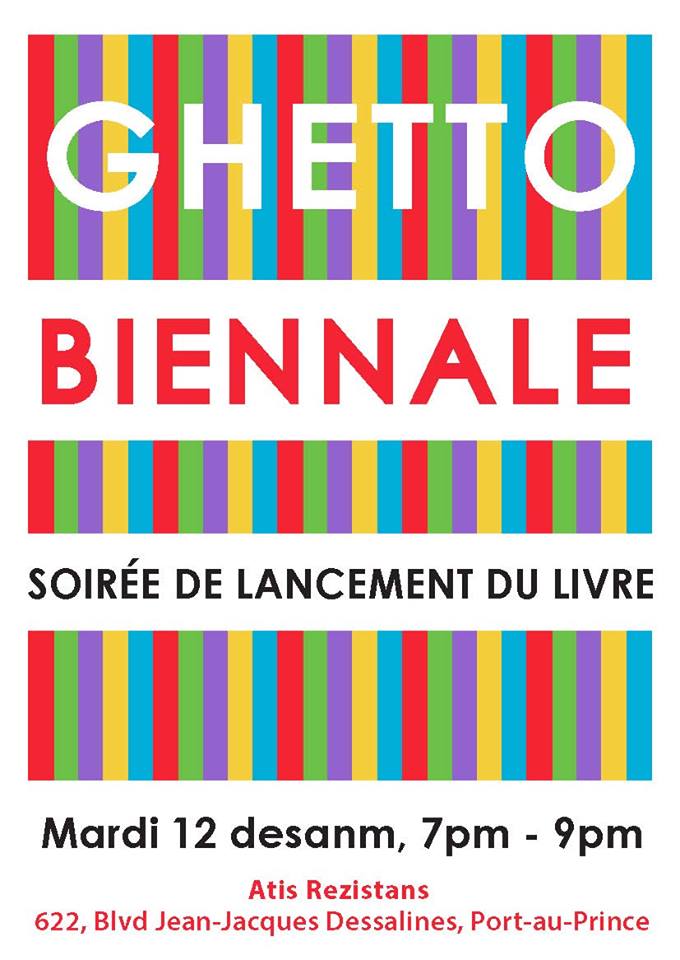 SQUIB - opening November 25, 2017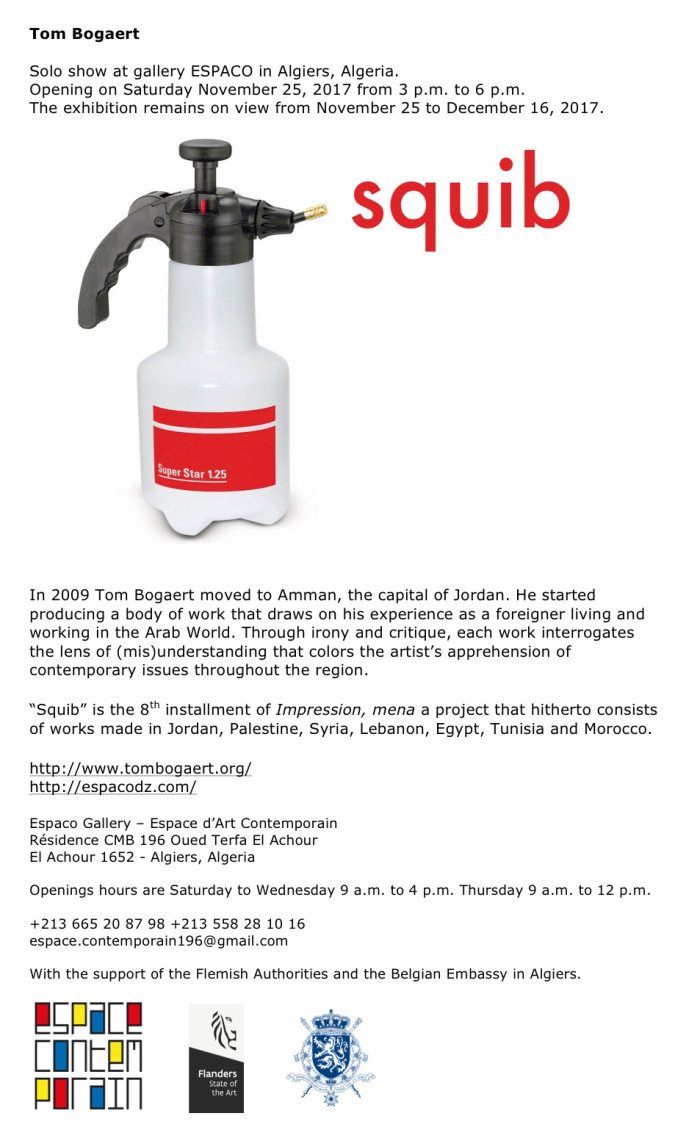 Flanders Art Institute Dream City working visit.
Tunis Intersections / Dream City is a working visit to Tunis during the Dream City festival (4 to 8 October). Dream City is organised by choreographers Selma and Soufiane Ouissi and their Association L'Art Rue. The festival takes place in the Medina in Tunis and focuses on the intense and sustainable relationship between the artist and the context of the Medina.
"Voyage, voyage" at Jaou Tunis, Tunisia.
Publication: Tom Bogaert a réalisé de nombreuses expositions en Europe, au Moyen Orient, au Maghreb et aux États-Unis. Dernièrement, l'artiste belge a présenté plusieurs travaux au musée du Bardo à Tunis, dans le cadre du projet Matza Kerkennah qui réunissait plusieurs artistes tunisiens et internationaux.
"Matza Kerkennah" at the Bardo National Museum in Tunis, Tunisia. April 14–May 7, 2017.
Cette exposition, présentée au Musée National du Bardo à Tunis, présente jusqu'au 7 mai les travaux réalisés par une équipe d'artistes tunisiens, suisses, français et belges qui ont participé à la première édition de MATZA Kerkennah sur les îles du même nom, au large de Sfax.